Rosie Amber
Today's team review is from Chris, she blogs here http://cphilippou123.wordpress.com
Chris has been reading Ronaldo: The Flying Reindeer Academy by Maxine Sylvester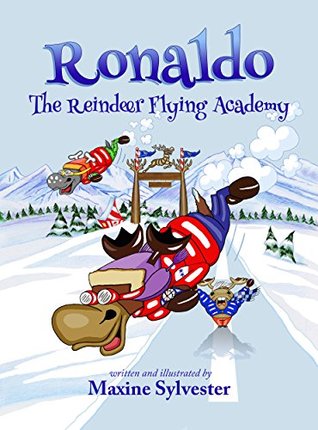 Thoughtful, witty, cute, and action-packed, this is a wonderful children's story.
Ronaldo is not the best cadet at the Reindeer Flying Academy, but hopes to grow up to become one of Santa's reindeer, like his hero, Vixen. When the day of the Endurance Challenge arrives, Ronaldo and his best friend Rudi gear up to take part and hopefully beat the rather nasty Dasher in the challenge. And so the adventure begins…
With peppy dialogue, wit, and a good dose of action, this is a fun read. The book also does a good job of showcasing the topic of finding one's inner strength despite the odds. And who can resist a lovely reindeer protagonist? Recommended.
Ronaldo is the top flying cadet at the prestigious Reindeer Flying Academy. He…
View original post 439 more words