Jean's Writing
What to do, other than hyperventilating, when one of these threatening emails from KDP (Kindle Direct Publishing) pops in your email.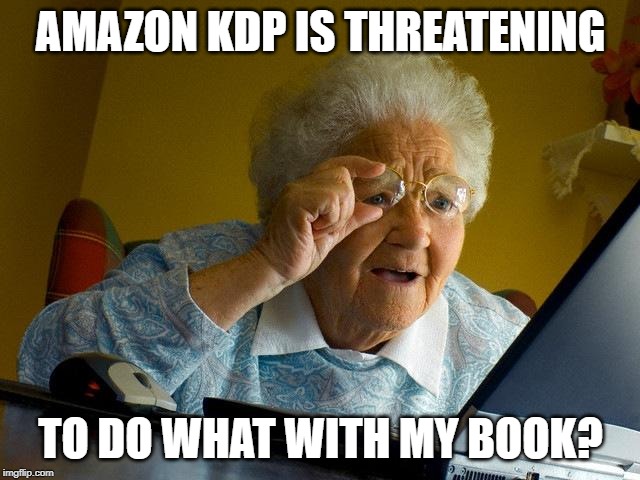 https://imgflip.com
Seems there is always something. Am I right?
https://imgflip.com
Okay, settle down. Don't freak out. Walmart is not going to put writers out of business. Not yet anyway. So what do you do if this happens?
First and foremost, make sure the retail price of your books is the same everywhere.
That's about all you can do. Because Walmart will be Walmart and we have little say in the matter, should they choose to discount your book. And Amazon is, well Amazon.
However, read the following article which gives you more information about what's going on and fingers crossed we never see any of these mean letters from Amazon.
Have you received one of these nuisance letters? Do tell what…
View original post 29 more words