Sue Vincent's Daily Echo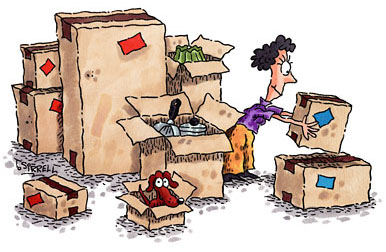 It is a long story, but suffice it to say that for the past year I have been trying to move to a smaller place. My current home has more bedrooms than I need. A smaller place makes sense.
It is not what you'd call a big house, not if you consider that it housed seven at one time; it's just your average English semi-detached. Even so, the quantity of 'stuff' that has managed to build up in it over the years doesn't bear thinking about.
When we first moved south, we didn't bring a great deal other than the furniture. And the books. There wasn't much…apart from the books… as it was only a handful of years since we'd moved back from France. At that point, all our worldly possessions including the books had fit into one large packing case.
But the boys were growing and…
View original post 854 more words