Reade and Write
The life of a writer is one thrilling day after another. I thought I'd share a typical day with you because it's not fair that I keep all this fun to myself. I don't think my days are atypical of writers in general, though I can't speak for J.K. Rowling or Stephen King.
***
School starts this week. I don't know about where you live, but here in my school district the kids are going to school two days a week in person. On those two days, my day will start thusly…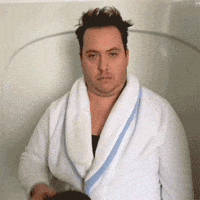 Okay, let's be honest. Every day starts like that.
Then I walk the dog. This is what it looks like. How she has that much energy every morning is baffling.
Because I don't go anywhere except to walk the dog and go to the grocery store, I dress like this:
I could dress up, but why? Being comfortable…
View original post 280 more words